Why Kids & Parents with Sensory Processing Disorder Love CozyPhones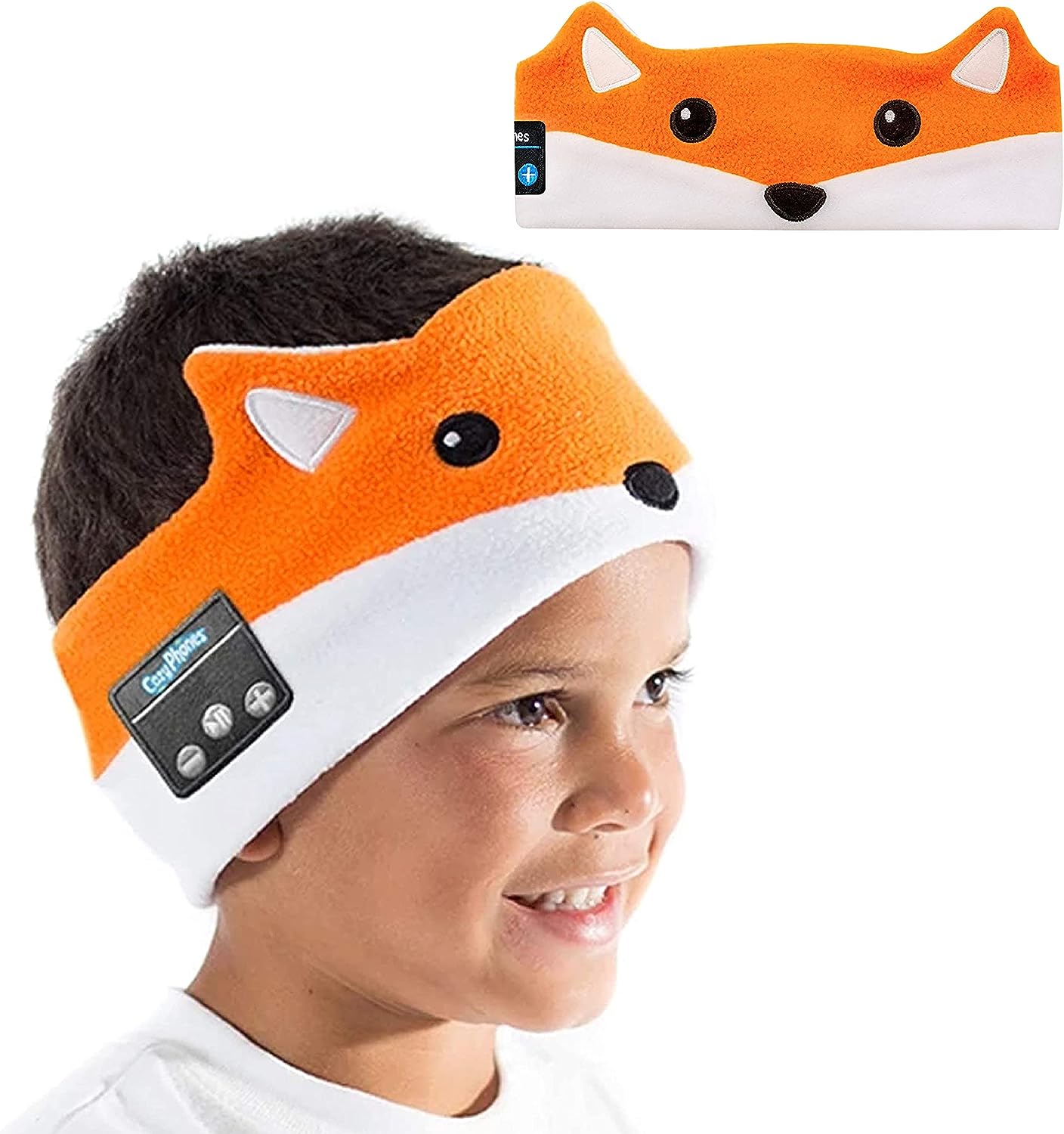 Raising kids isn't easy. ((Most obvious statement ever.))
Throw in special needs like sensory processing disorder or autism and you're playing by an extremely complicated set of rules. That's why the enthusiastic feedback we've received from our customers whose children have special needs always makes our day!
Here are the top three reasons they love and recommend CozyPhones:
#1 Perfect Design for Sensory Issues
The number one comment that comes up over and over again is how soft and comfortable our headphones are. While this is ideal for any child, for children who are hypersensitive to touch this is a must. Regular children's headphones are typically hard and heavy, and earbuds are painful. Unlike these, CozyPhones' lightweight and soft design make a huge difference.
        Love! My family has Ehlers Danlos syndrome. Our skin is very sensitive. You have no idea how much these help! The usual earbuds literally leave our ears sore and even bleeding. These solve so many problems for us. So soft! Thank you for this product!
 ~ Alex Johnson
        I finally purchased these for our sensitive son who has exceptional needs. Am I so happy I did!!! He loves them! They are soft and easy to adjust and magical for a child of special needs to all of the sudden realize he can hear his music all by himself! Thanks for making these!
~ Cali Girl
#2 Practicality
A key trait for many children with special needs is becoming easily overwhelmed by sounds. For many children, part of their therapy includes listening to soothing music. CozyPhones provide a sensory-friendly solution to helping to reduce outside noise and listen to calming sounds. This is also helpful any time the child might be in a loud, overwhelming place. CozyPhones volume limit also helps keep the volume safe for those little ears.
This fit my daughter perfectly. I bought this for her to listen to calming music during school to help with her sensory needs. 
~ Juliann
        These are awesome for my 5 year old son who has sensory processing disorder. Part of his schedule is listening to classical music while doing his occupational therapy exercises and these work wonderfully to keep the music on his head while jumping and squirming around. Great quality. Great sound. Arrived quickly. Super happy with this purchase!
~ Kimber
#3 Value
Several customers commented on how much of a strain purchasing specialty headphones is. With CozyPhone's value, you get high-quality headphones that won't break the bank. Add in the variety of characters to choose from and you have a combination that leaves both parents and kids happy and smiling!
My daughter has special needs and sensory issues. She is constantly pulling on headphones as they never seem to fit her correctly and she usually breaks them in a day or two. The unicorn headband is amazing. She LOVES wearing it! Once it's on she doesn't mess with it at all! Highly recommended for special needs kiddos!
~ Ali Thompson
        I originally got these for my niece with severe developmental delays.  She goes through headphones like water and I'd read a review that said these were good for children with autism and they were a great price so I had nothing to lose. She loved them, so much so that my sister can't get her to take them off.
~ E. Dot
Do you have a child with SPD or other special needs? What are your favorite tips and tricks for helping make life a little smoother? We'd love to hear on Facebook or Instagram!

---